MCManager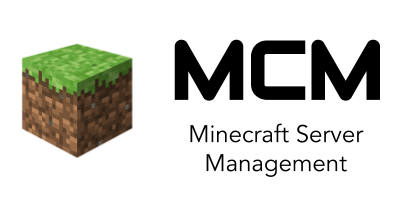 | | |
| --- | --- |
| Developer: | iZefix |
| Latest Version: | 3.0 |
| Downloads: | 6089 |
| Rating: | 4.8000001907349 / 5 (17 reviews) |
| Price: | Free |
Download


latest version 3.0
Previous versions
This Plugin allows you to manage your server ingame! You can manage players, plugins and files with just one simple command: /manager
Contents
GUI
Online Players
The Online Players menu allows you to see the players currently online on the server. By clicking on a certain player, you can open a Player Menu and, for instance, spectate or ban the player. The Menu is updated every second.
Plugins
In the Plugins Menu, you can view all plugins currently installed and add a new one. The process of adding a new plugin is self-explanatory. Just click on the Add... icon and you will be guided through. By clicking on a plugin icon, you can access the Plugin Menu where you can enabled/disable a plugin, edit the config and more.
Files
In the Files Menu, you can view the folders on your server. By clicking on a folder, the data in this folder will be shown. If you click on a file, the File Menu will be opened where you have access to multiple file options like view and delete.
Offline Players
This Menu is pretty similar to the online players menu. Everyone who ever joined the server is shown here.
Commands
/manager
Opens the main MCManager GUI. You can access all functions from there.
/wget
i.e. /wget plugins http://url.to/plugin
Downloads the file frome the url and saves it to the given destination. If a File is saved to the plugins folder, the plugin will try to load the new file as a Plugin. This requires no reload/restart. If the url is to long for the chat you can also use an url shortener (i.e. goo.gl, bit.ly, ...).
/config
i.e. /config Plugin path.to.value true
Allows you to edit the config values of a certain value. If the path equals "home", an overview GUI will be opened. This Command is accessible from the main GUI.
/mkdir [folder]
i.e. /mkdir plugins/test
Creates a new directory at a given location.
/log
Shows the current log (typically logs/latest.log)
Permissions
All commands have OP permissions level.
How to install
Installing MCManager is quite easy. Just follow the following steps.
Download the current MCManager.jar from our website
Upload it into your servers plugins-Directory
Reload or restart your server
How to update
Simply update the plugin using the integrated Auto Updater.
Click on the Update icon if it appears in the main GUI
Follow the update instructions
Of course you can also redo the installation process.